ResCarta-Web is a complete web application for Apache Tomcat.   Just drop the application into the "webapps" directory of your Tomcat server and point to your ResCarta standard archive location.  The app does the rest.
Collections are read from the Collection level metadata
Faceted Browsing - Reads directly from metadata.xml
Search all content - Across collections - Across media types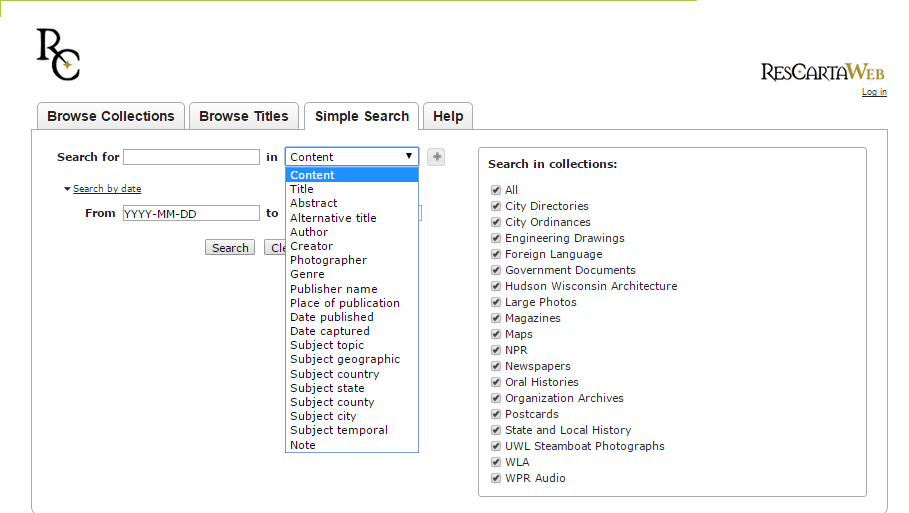 Clip Text from OCRed images - Print to pdf 
Find Text in AUDIO - Reads the AAT generated transcription  - Search for "bridge" is found in text and audio files.
Jump to text discovery in Audio files - Transcribed audio file shows locations of search terms. Jump directory to the play the portion of audio.