ResCarta is partnering with scanner manufacturers and service bureaus to provide a way to progress from simple image files to standardized searchable information.
Why not ask them to provide you with ways to provide ResCarta formatted data?
Northern Digital

For over a quarter century the staff at Northern Digital has partnered with clients in library, academic, commercial and industrial markets to provide superior imaging products and services. Through a collaborative approach, you're involved from the initial specifications to the delivery of products, thus assuring the outcome you want and expect.
When you partner with us, you take advantage of the knowledge and experience we've gained by working with customers like you on a range of projects, large and small, simple and complex. Let us help you build, share and preserve your unique, fragile, and indispensable collections.
Indus International
The INDUS WAY has been deeply rooted over the past 26 years of business and is engrained in the way we operate on a day-to-day basis.
Made in the USA Book Scanner 9000 - for books, periodicals and fragile documents
Scanning or copying pages from a book has always been an unwieldy task that risks damage to the book, with less than satisfactory results. Unlike typical flatbed scanners and copiers, the Book Scanner 9000 doesn't require the book to be turned over. Instead, it scans from overhead, protecting the book binding and at the same time producing high quality color, grayscale and black and white images.
Large Scan Area, scan a book as large as 18 inches high x 28 inches wide when open, or a flat document of the same size. Books can be as thick as 4 inches and yet the Book Scanner 9000 delivers flat, distortion free images.
Northern Micrographics has Closed
Yes it is true. Northern Micrographics has closed it doors.  With a short notice the company owner has decided to shutter the business. We here at the foundation have had a long relationship with Northern and are thankful for the donations to our cause and the sharing of server space.  
We will miss them...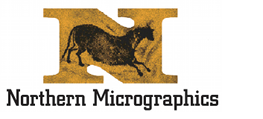 NMT Vault - Hosting
Arvixe Hosting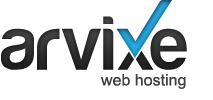 Arvixe provides the most stable hosting environment for anyone using the ResCarta toolkit to convert source material into digital format. Since 2003 Arvixe has supported the open source community to provide the best hosting solutions possible. Arvixe not only goes above and beyond to provide world class support, but is accommodating to customers by introducing features that no other hosting provider brings to the table.

With Arvixe hosting you'll have access to a Tomcat expert and liaison who provides great knowledge and support to developers and the open source community. If you're new to extensions, modules, and libraries Arvixe is the perfect place to start.

By choosing Arvixe your needs will be taken care of. Arvixe offers a 60 day money back guarantee, 99.9% uptime, 24/7 live chat and phone support, free website transfers, and more. This is what they call the Arvixe Advantage, the advantage of working with the best web host in the industry.


http://www.arvixe.com/rescarta_hosting
ST Imaging
ST Imaging is a leading worldwide manufacturer and distributor of micrographic equipment and other collection scanning solutions. In 2004 ST introduced the revolutionary all digital film scanner, the ST200, replacing the old reader printers and changing the way library customers look at film.
In 2010, ST Imaging introduced the next generation ST ViewScan digital microfilm scanner.  It incorporates the latest hardware and software technologies to enhance the viewing and scanning process for patrons while dramatically increasing the ease of editing and sharing images.  A copy of ResCarta software is included with every ViewScan System sold.  Find out more at www.stimaging.com